Bishop Rick Hawkins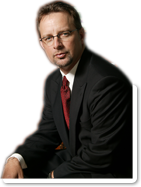 As a teenager, the hand of God was evident on Bishop Hawkins' life. Although he was not proverbially "raised in church," he did experience salvation at the age of 15 in Baker, Louisiana. Over the next few years, Bishop Hawkins would encounter two men, through whom the apparent course of his destiny would be eternally altered. One such man was Bishop Carlton Pearson of Higher Dimensions Evangelistic Center in Tulsa, Oklahoma. Bishop Hawkins began his tenure in ministry in 1980 traveling with and being groomed and mentored by Bishop Pearson. Through this relationship, he was instrumental in establishing a number of churches. Early in his ministry, Bishop Hawkins co-labored in ministry as a Youth Evangelist and an Associate Pastor, assisting men of God in the building and establishing of churches. The other gentleman, Bishop Gary McIntosh, was Bishop Hawkins Youth Pastor at the time and is his Pastor today.
Bishop Hawkins married his childhood companion, Robin, in 1980. Together, they are the proud parents of three children, Pastor Dustin, who has come up in ministry and is Pastor of Family Praise Center; Crystal, who heads the various facets of Family Praise Center's Performing Arts Ministries and Kendra, who is the apple of her father's eye and shares his love for horses and adventure. Bishop Hawkins is a grandfather of three: Damara, daughter of Pastor Dustin and his wife, Maria; and Jayla and Haylee, daughters of Crystal and her husband, Justin Harbert. Family Praise Center's diversity of cultures is evident in our Bishop's family.

Bishop Hawkins moved to San Antonio in 1984 and attended Bible college. He found a home church and eventually became its Associate Pastor. Following the mandate God had placed on Bishop Hawkins for his family, in 1991, after having sold and given away most of their possessions, Bishop Hawkins took his wife and two children on the road where they would enjoy a year of full-time evangelizing, sometimes sleeping in the very truck they were traveling in. Returning to San Antonio within little more than a year, Family Praise Center was founded by Bishop Hawkins in 1993. It began with 80 members. Bishop Hawkins vision and the purpose for establishing Family Praise Center is, briefly, to equip the family for ministry. This vision has been expressed through many avenues, including:
The Church
- In 1993, Family Praise Center started o
- The Apostolic Training Center, where Christians are trained and equipped to do the work of the ministry;
- Family Praise Center's College of Ministry, an accredited institute of learning for biblical and theological studies;
The Family
The establishing of the School of Excellence in Education, a critically-acclaimed charter school, started in 1998 by Bishop Hawkins and currently the largest charter school in the state of Texas, with over 1800 students, its high school holding the name of its founder, Rick Hawkins High School;
The Individual
At the beginning of Family Praise Center, God birthed in Bishop Hawkins a strategy that would build the foundation of the ministry we enjoy today. It was to reach men. In most of the churches that Bishop Hawkins went to during his years heavily on the road, there was a great deficiency of men. So Family Praise Center was built on the premise that if you reach the man, you reach the family.
During this time of ministry, Bishop Hawkins wrote David's Mighty Men, A Study in Loyalty. In this book, every man would find some mirror image of himself and learn what it means to live in good character and integrity.
In 1993, Family Praise Center started out in a store-front building on Bandera Road. The building was adjacent to a bar and so many Sunday mornings, the day would start with cleaning up the broken bottles and debris from the weekend's bar activities and washing down the urine-drenched parking lot, all the while Bishop Hawkins hoping this would not keep people from coming to worship. They kept coming. By 1996, that building would no longer contain us. We progressed further up Bandera Road to a former furniture warehouse building that became home to Family Praise Center.
In the summer of 2001, we moved to the building we now enjoy. (Ironically, when the building originally became vacant around 1995, Bishop Hawkins looked into its availability. Realistically, it was far beyond our reach. Six years went by and no one moved into the building.)
Bishop Hawkins' vision includes the expansion of our current facilities to include a 5,000 seat auditorium as its main sanctuary and a completely revamped Children's Ministry wing.
Bishop Hawkins is a rancher and raises horses and is a roping enthusiast.